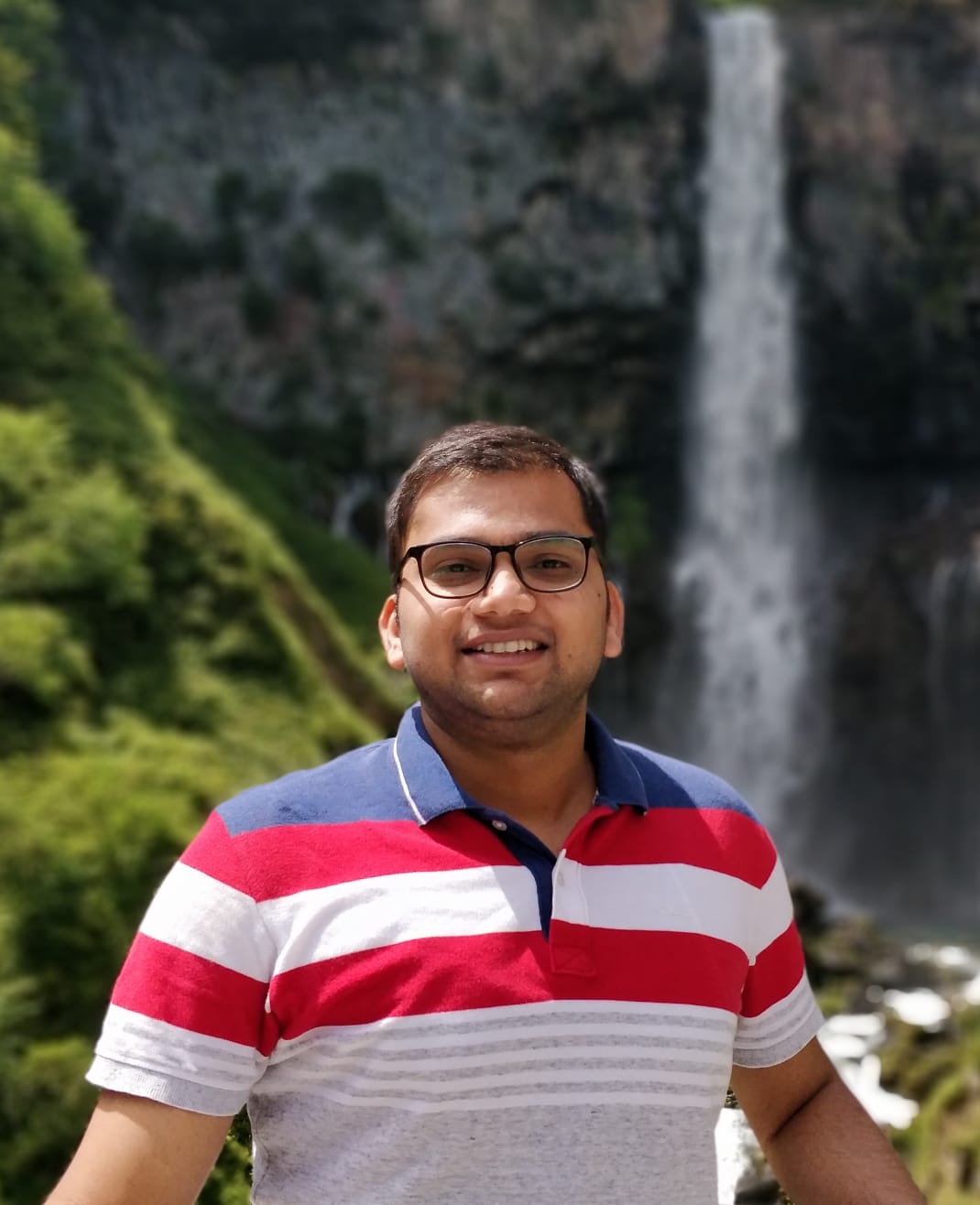 Akhil Pratap Singh
2010
A decade before I joined the BITS PILANI Goa and one of the most satisfying things happened in my college life was Abhigyaan. I still miss rushing to the houses of construction workers everyday behind CH1 hostel after 5 PM to fetch the kids for the evening batch and many times convincing girls' parents to let them come with us instead of loading them with house chores.

Abhigyaan was unique in our college in the sense that it was neither a club nor department but rather an autonomous team of self-motivating and passionate members making it a family. I joined this family in 2011, my second year without realizing much of its scope and impact. I worked with Ayush bhaiya and Suhas bhaiya and got to learn more about the Abhigyaan as a whole and it's working while I was contributing in the evening batch.

Next year, I was given the leadership role of coordinator to take the legacy forward. I was thrilled but at the same time was quite nervous about getting such a huge responsibility. For the first time in my life, I was going to do something which would impact somebody else's life too. That thought set deep in my mind and was the source of motivation throughout. In addition to assuming an administration role, I was well aware that the task would need very well-coordinated team efforts. I was quite fortunate to get very supportive, active, and super cool colleagues as Harshali, Raghav bhaiya, Shreya, Bhavya, Jatin, Nishant, Chirag, and Manchu(Aditya, if I'm correct :P).

Over the course of the next two years(2012-2013), we stressed hard on expanding our reach and making sure that no one is left uncovered on the campus. Our motto of "Education for all" was well absorbed by juniors whose effect I could see by myself. I was supported by a fantastic team of juniors in the evening batch and all across Abhigyaan in general. We made sure that we won't just be teachers but also mentors and friends who would help develop students' personalities in total. We started a new night batch in the Institute Cafeteria and a batch for women security guards in girls' hostels along with pre-existing batches: Evening batch for kids, Night batch for mess workers and security guards, CC batch to teach computers. I tried hard to go outside the campus but faced many challenges so we got one student Anil, who would come to the campus to study. But now I'm elated to know that we have indeed expanded outside the campus as well.

Apart from expansion, I also focussed on making Abhigyaan a brand on its own and not to be confused by Nirmaan among BITSians so they could get more aware of Abhigyaan and its working. Keeping that in mind we organized the logo competition in 2013 which was won by Arnab Nandy and that's how our logo came into existence. ;) Also, we had organized numerous fun events and discussions for everyone at the campus so we could expand our reach, get noticed, and at the same time ensure that our students participated in those events to get exposure and have fun.

Abhigyaan family kept evolving and making all members contribute in any way possible. Not to forget, we also had some nice faculty members to lend out the support when needed.

Since I'm writing after so long, lots of memories are pouring in but just to make it readable, I'll try to wind up and maybe would share more sometime later.

I congratulate all current members for putting hard work and continuing the awesome work. I feel fortunate and proud to be associated with this family and to be a branch of this ever-growing tree which has already completed 15 good years.

Lastly, I wanna say, Abhigyaan gave me the first opportunity to look outside my privileged bubble into the real world.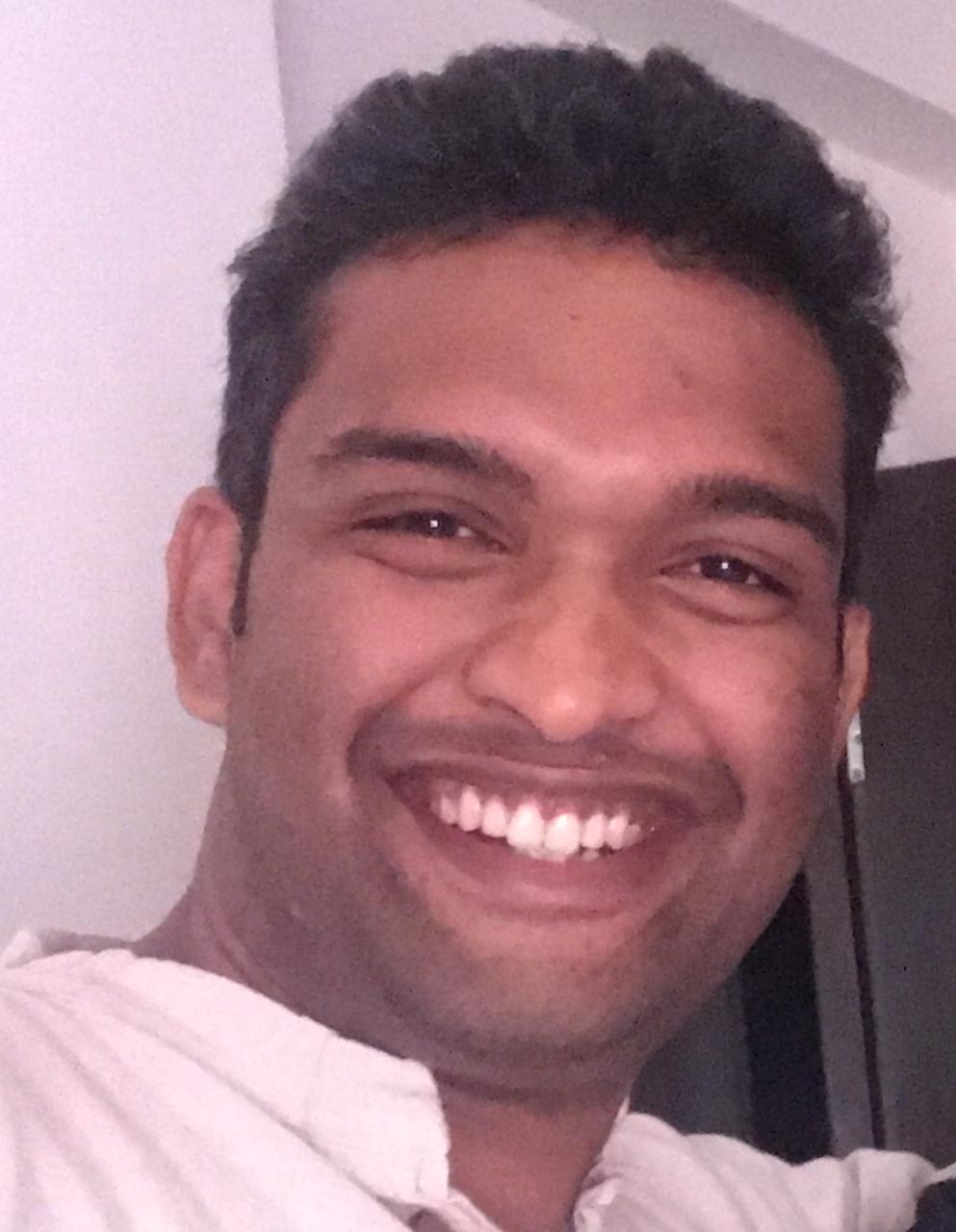 Raghav Nyati
2012
One of my biggest joys is the fact that I didn't bother much about my academics or placements but followed my passion for social service through Abhigyaan. I helped ensure that the club's teacher strength increased from 5 to over 20 during my tenure as a coordinator. I continue to support the volunteering community through my website - VolunteerCurriculum.com. My BITS experience would not have been half as enriching had I not worked with Abhigyaan, weaving some of the best friendships. Whenever one visits campus, time should be taken out to meet the Abhigyaan teachers. You will not meet college students with a better blend of humility, intellect and passion for social service than the Abhigyaan teachers! I wish all the Abhigyaan students and teachers continued success!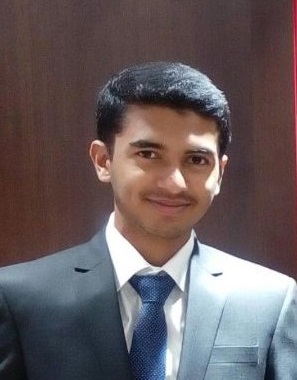 Noel Felix
2013
We can never payback our teacher and mentors, for standing by and motivating us when we struggled, and in shaping us to what we are.Only thing which we can do is to pay forward, by helping others in a similar manner, and ABHIGYAAN is the organization which helped me realise this fact and pushed me for the same.Before ABHIGYAAN,every night when I was about to sleep I felt a sense of emptiness about what I was doing with my life.But the night after my first day at the organisation,trying to teach Farhan, instead of the emptiness, I felt that there was some kind of meaning being added to my life and went to sleep happily.

I felt that it was alright if I die after taking an ABHIGYAAN session that would be one of my best days in life.

I joined the Evening batch of the organisation in my third year, and I never missed playing football in till I joined the club.But in my evening batch session, when I see the smile on faces of the children,I could easily give up football.They taught me to be more creative in teaching and in life.Looking back,I think joining ABHIGYAAN was the best decisions in life.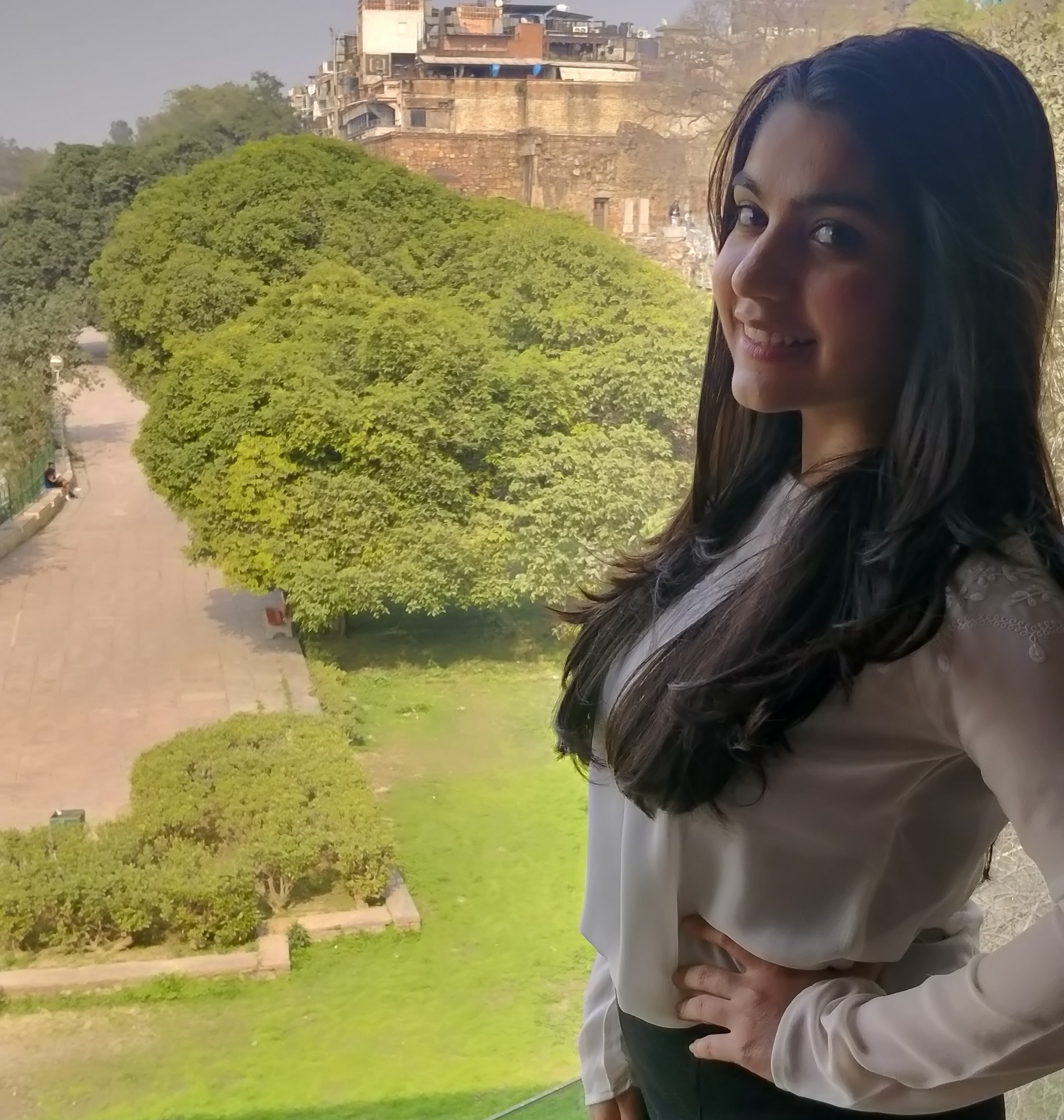 Namya Sharma
2015
From going to call kids from their homes behind Ch-1 in the evening, to being the bad cop to naughty kids, from cleaning the Abhigyaan stationery cupboard, to giving disapproving looks to people wasting food during No Food Wastage day, and all of these make me smile with nostalgia even today. I started with teaching a 10th class student in the evening batch and then later taught Chiku in the Lamani batch. The bonds I made while in Abhigyaan are so pure, that even after graduating, Chiku and I are regularly in While I joined Abhigyaan it meant nothing more to me than just another experience at BITS. But today when I look back I feel that I can join the dots. Abhigyaan was not just another activity at BITS, but like a turning point in my life.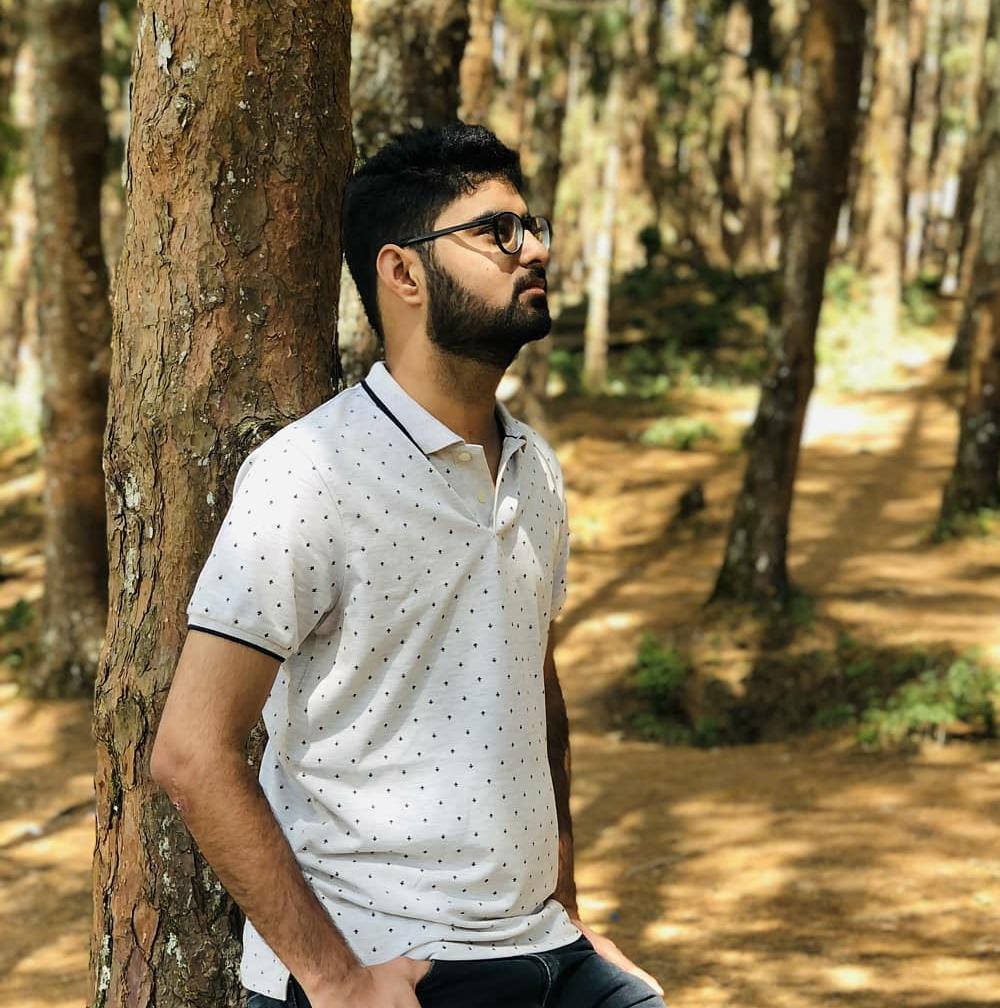 Yasif Khan
2015
Abhigyaan, it's not just a group of people, it's an ideology. It's an idea that brings together people, empowers people to empower the underprivileged.

A lot of my friends ask me, Why did I join Abhigyaan ?? Extracurriculars?? Soft Skills?? After 4 years, what exactly did I gain from Abhigyaan. I tell them that the biggest reward for me was to see the joy on the faces of the kids, the hope on the faces of the staff workers. What else would I need. I felt at peace knowing I had done something to make a difference to the lives of someone.

When I joined Abhigyaan, I had just one thought in my mind. As long as I was able to impact even a single person's life, that would be enough for me.

Throughout my 4 years at Abhigyaan, I worked in many batches, taught people of all age groups. It was an amazing experience cuz while teaching them, I learnt a lot of things from them too. Hard work, Perseverance, Being brave through the tough times, Everyone had their own story and i was lucky enough to be part of so many.

I have seen Abhigyaan grow from a small group of amazing people to a huge group of even more amazing people. I'm sure the coming batches will take Abhigyaan to even greater heights and continue making this world a better place to live in.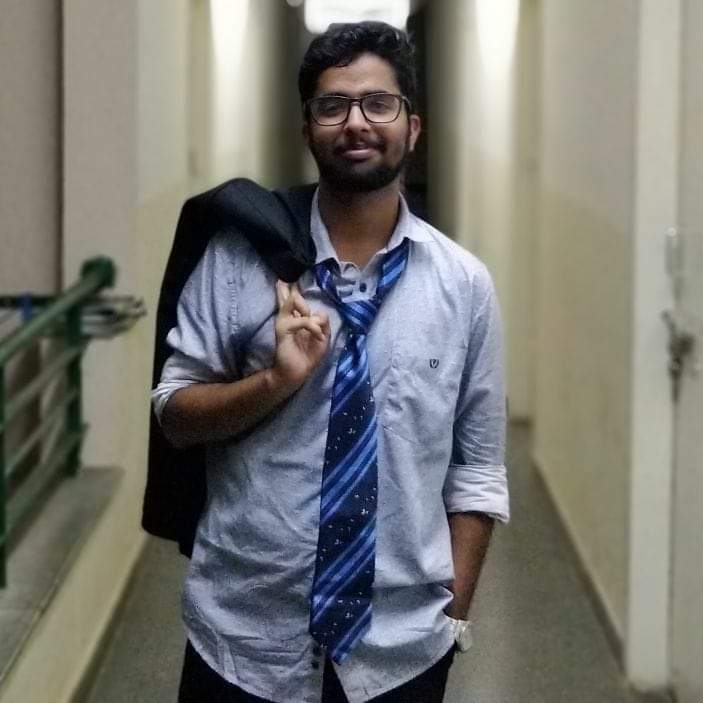 Ashish
2015
I started working in Abhigyaan in my first year(2015). I was assigned to the mess batch. And to be honest I was a little nervous on the first day. But soon that nervousness turned into excitement. We did a lot more than just studying, we bonded and played games every week. Soon I started taking substitute classes in other batches. And I realised that teaching is totally different in every batch. Each batch has a different age group or different background. The problems faced are totally different in every batch. Some students have a motivation problem in the long run, while some can't stop running around during the class. But our constant interaction helped a lot in keeping the morale up and the kids also started listening to us. I have watched Abhigyaan grow from a family of 60 to a family of 200 in my 4 years. Abhigyaan has grown from 2-3 batches in my first year to 5-6 batches in my final year. Working in Abhigyaan opens our eyes to the reality we never saw growing up in our homes. I have seen mess workers coming for the classes after working all day. I have seen some families in Lamani with around 500 rupees in their bank account. Whereas we spend more than this on an outing or while ordering a pizza. The things we take for granted are their once in a year celebration. So after a while, you aren't just taking their classes because they want to learn something. You take their classes because you want them to learn something. You want them to succeed. It becomes more than an Abhigyaan class. You take it upon yourself to not let them down. Every time they succeed in anything, like sending a whatsapp message for the first time, you want them to take the next step. And trust me, an extra sweet or ice cream in the mess from your student is all you need for making you happy for the next few hours. Apart from the official Abhigyaan activities, I have innumerable unforgettable memories with the other members. The bonds we create while working here are cherished by each and every member. I wish Abhigyaan can keep growing and can reach more people to create a lasting effect in their lives. All the best to the current and future members. I'll keep following the social media pages and smile everytime I see anything about Abhigyaan.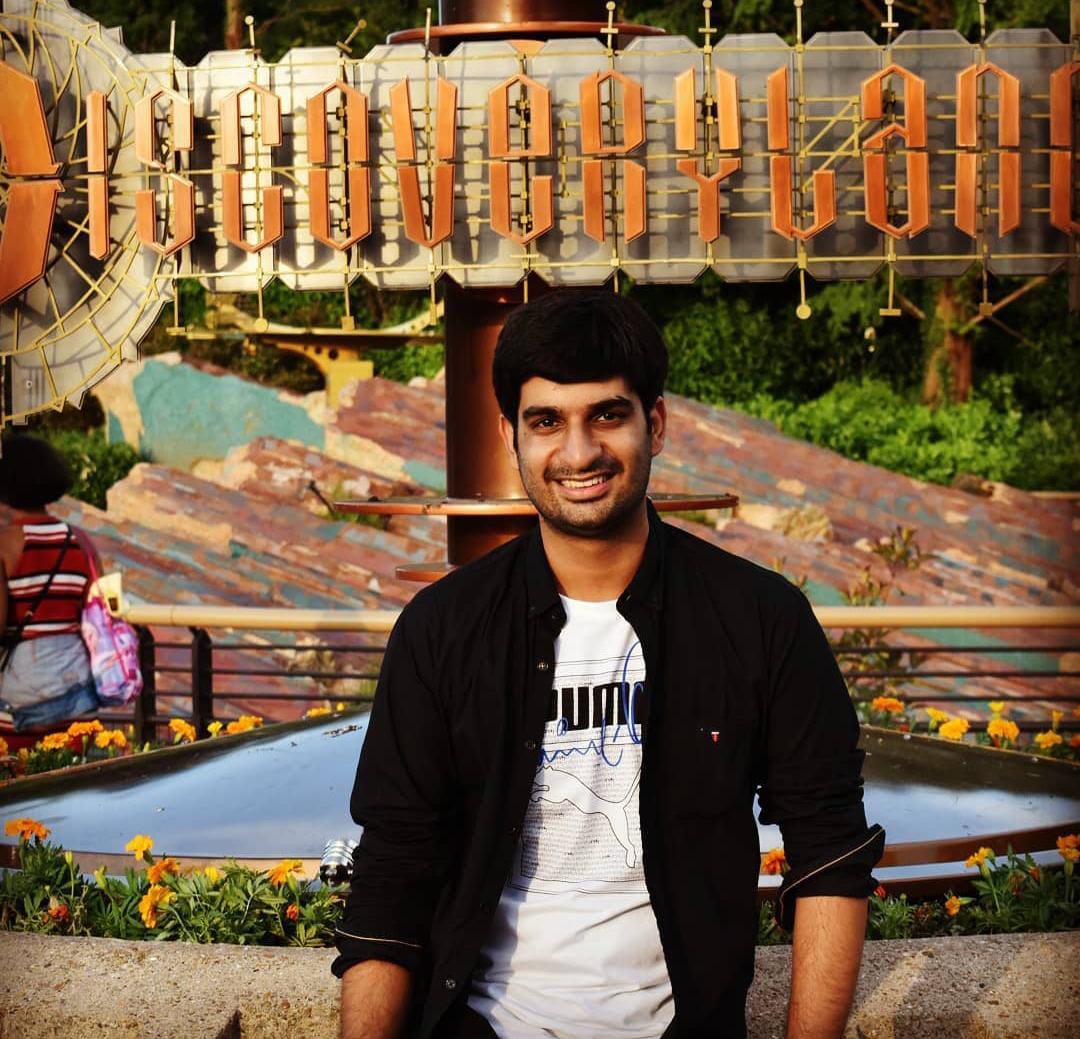 Sarthak
2015
Hi, I am Sarthak, I joined Abhigyan back in 2017 and it has been a truly memorable experience. I used to teach Math to Anil and Sandeep, two engineering diploma students at Goa. It gave me immense happiness after both of them passed with flying colors. Both of them had a wonderful attitude for learning and were amazing human beings. I remember being admitted to hospital once in November 2017 and Sandeep actually came and surprise-visited me which is one thing I would never forget. It gives me immense pleasure to say that one of them has actually started their own teaching class. I shall always be grateful to Abhigyan to give me this opportunity and an experience to remember forever.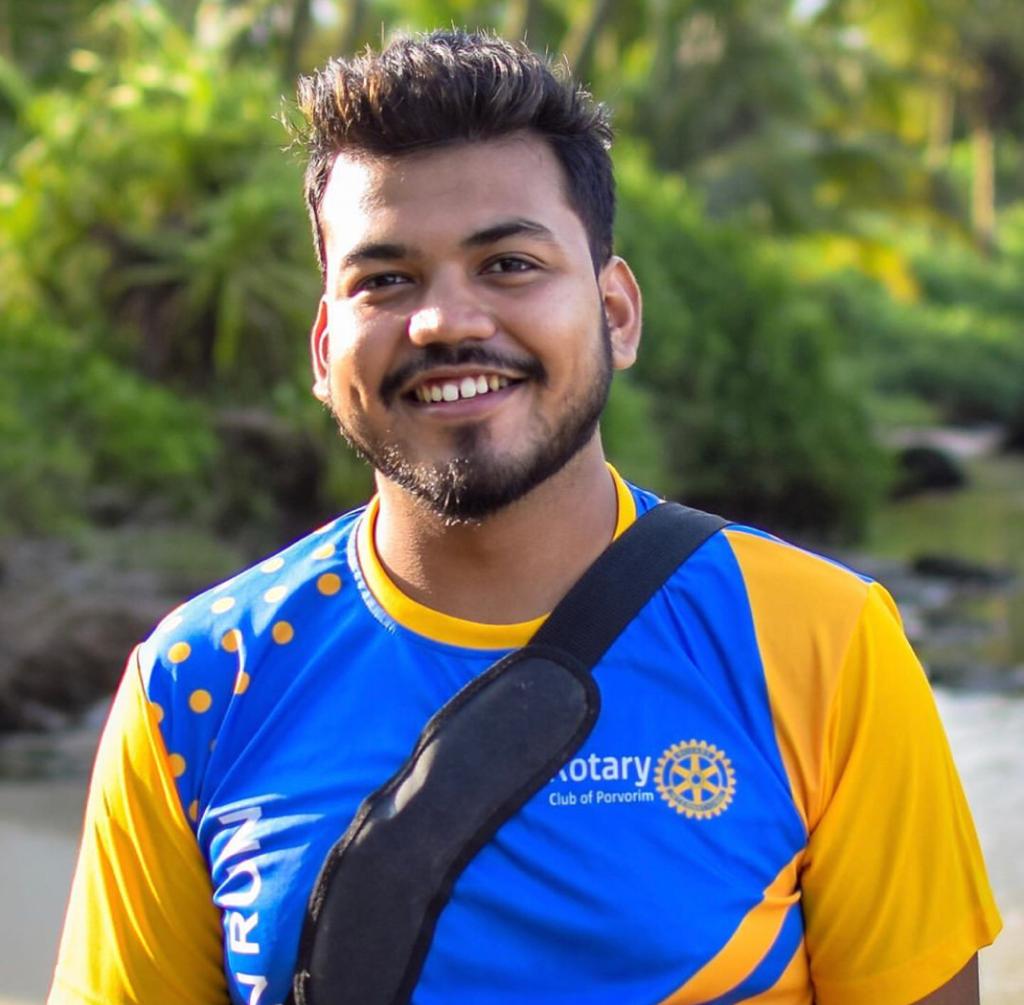 Sankalp Sahu
2016
I joined Abhigyaan in my first semester of college. I started out with an attempt to establish the guards batch, teaching a guard on SAC duty called Rahul Bhaiya who wanted to prepare for the SSC exams. Those late nights preparing for it with him are amongst my fondest campus memories. I am still in contact with him via facebook and although he has moved on to other things in his native state of Assam, he maintains that the learnings and challenges faced during SSC preparation have kept him in good stead. He tells me how he proudly tells the stories of BITS and its students to the kids in his village. He tells them about the life changing scope of education. And looking back perhaps this small experience of mine is what in essence Abhigyaan means to every Bitsian fortunate enough to be a part of it. My time with Abhigyaan brought me face to face with a life that I always knew existed but was never aware of the everyday struggles it carried with itself. Over the years the interactions with guards, mess workers and slum dwellers gave me insights into their lives and aspirations which fuelled me to introspect upon my own dreams and aspirations. And Luckily I got to gain these experiences amongst some of the most warm-hearted and dedicated bunch of people in the form of the Abhigyaan family. Abhigyaan is an absolute credit to the BITS community and I hope it continues to fulfil its mission with distinction.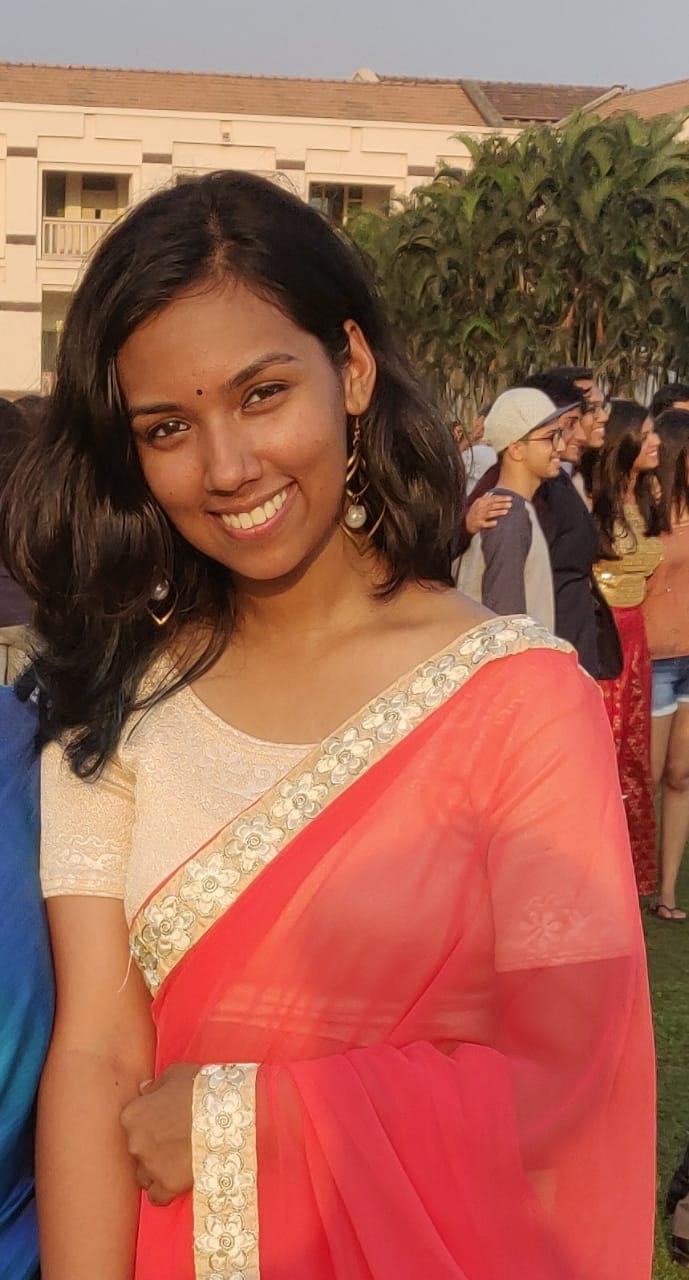 Akanksha
2016
I am so glad that I could find such a huge bunch of people, who were as passionate about giving back as I was. I had always wanted to join an NGO but never got the chance to. Abhigyaan gave me that platform. I will always remember each and every student I taught, from mischievous kids in the evening batch, to the curious women of the housekeeping batch. Every lesson with them was special and I don't think any experience would outshine what I felt when my first student managed to recite the alphabetical order perfectly for the first time. I'm really thankful to the team of that time, all before it and all that came after, for creating such a positive atmosphere in the club. I hope that Abhigyaan keeps going strong in the times to come.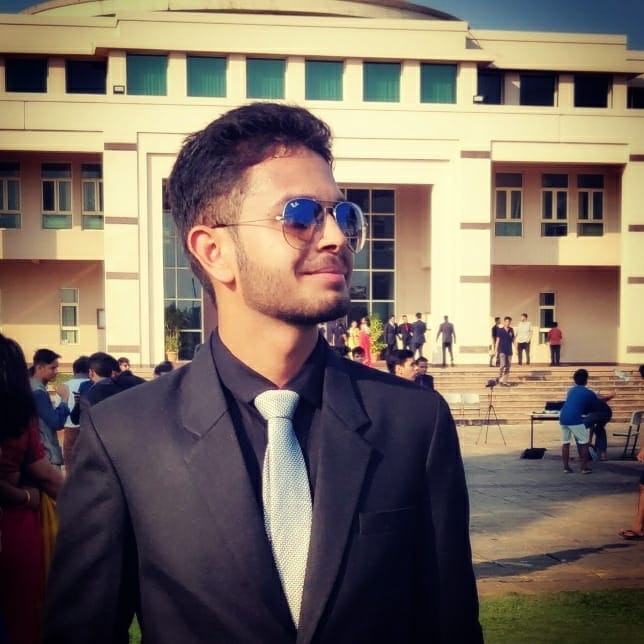 Meet Desai
2016
My experience in abhigyan was one of the best time of my campus life. I have taught in almost all batches, and everytime I went and taught anyone I always felt that I have done something productive, even only if the class was just for an hour. I enjoyed teaching in all the batches but my favourite batch was the evening batch because the smile on the kids face after they understand a concept is personally, the best feeling ever. I will always be a part of abhigyan and will always try to help anyone in need.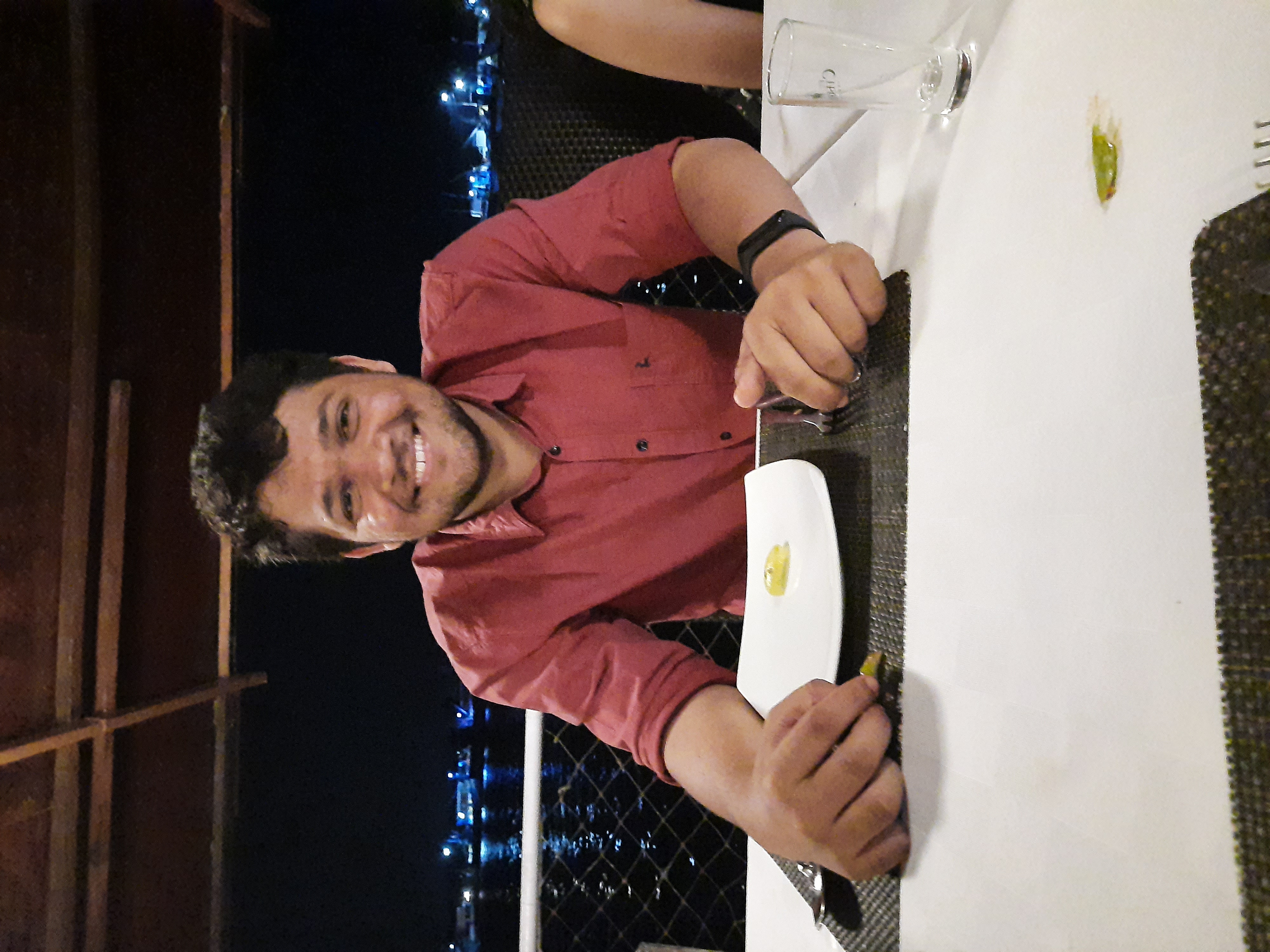 Malhar
2016
When I joined Abhigyaan, it was just a team of 50 highly motivated people willing to give it back to the society. At that time we had 5 different batches, inside and outside the campus, where kids and adults came. I started teaching in Mess Batch, where the mess workers took time from their hectic schedule to learn a new language, or some basic computer skills like MS office. Talking to them made me realise that every person has his own struggle and his own motivation to try and excel in life. Some were even trying to clear their 12th board exams.

In my second year I was made the batch head of the evening batch, where the kids of non academic staff came. When I joined Evening Batch there were just 2 kids. We went to their neighbourhood and encouraged other parents to send their kids. Within a few days the strength was around 20. From then the graph went upwards. Recently, a girl from the same batch secured 90.4% in 12th CBSE board exams.

Over the years, I've seen Abhigyaan grow into a huge club with 200 teachers and more than 100 students. Now, along with the kids, their mothers also come to learn English and Computers. People working in the library, cafeteria, laundry, shopping complex, security guards have joined Abhigyaan. Many security guards and mess workers also got selected in the army and achieved higher ranks in their respective jobs. Abhigyaan also teaches in the nearby slums - Lamani and birla.

Apart from assisting in academics, Abhigyaan celebrates various events like children's day, independence day, Republic day where kids from nearby slums and other kids from campus come where we teach them the importance of these days, conducts various competitions and play games. Abhigyaan has also started a new initiative called "No food wastage" where they encourage people not to waste food and for at least a week keep their plates clean. This initiative has proved to be very effective. The daily food wastage in messes was brought down from 300ks to 90kgs.

Abhigyaan is truly living up to their motto of "Education for all" and I'm glad to be a part of it.
Manasi
2017
My Abhigyaan experience started in my first year when I was allotted for teaching in the hostel assistants batch. Teaching Madhuri Madam English was my first experience of teaching an adult. While teaching her, I understood how much difficulty a person faces due to the inability to converse in English. Madhuri ma'am, however, was so determined to learn that every time she met me in the hostel, she made it a point to ask the tell her a new English word.

The evening batch of Abhigyaan is probably one of the most fun batches to teach in. I was also lucky to get an opportunity to teach there for nearly over 2 yrs. Laxmi was my first student in the evening batch, who came to learn Math and French. She was a bright student and was very focussed. She often told me stories about her school and friends, which made me relive my school days. Since I was amongst the few teachers who knew Konkani, I got a chance to teach the sister duo, Bhagyalaxmi and Vijaylaxmi. The two of them were so sincere that they reminded me to give them some homework at the end of every class. They always tried their best to learn and often taught me a few words in Kanada. Teaching in Abhigyaan has been a wholesome experience and is something that has made a considerable part of my college life.

Events in Abhigyaan have always been fun. Children's day celebration is something that I looked forward to ever since my first year. Jumping, dancing and playing games with the kids was definitely a stress buster. Taking dance practices for the kids from Lamani before the performance at Waves Inauguration was an enjoyable experience. I even ended up learning the floss dance from them. I cannot imagine my college life without Abhigyaan and this experience is something I will never forget.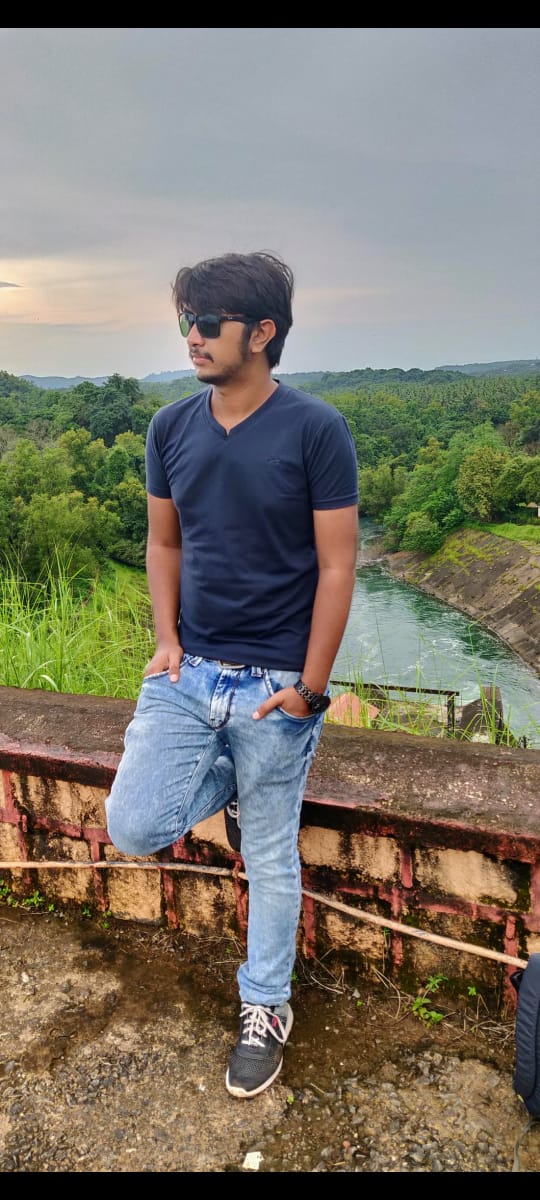 Utkarsh Raj
2017
Unlike everyone whose journey starts with a club after inductions, my journey with Abhigyaan started way before inductions happened. It was just my second week on campus when I first went to lamani with all the seniors for Independence Day celebration. From just being a volunteer to becoming the Project Lead and then finally the President, my journey with Abhigyaan has been the most memorable and important part of my college life. The fun and satisfaction which I got as a first year volunteers to taking up the responsibility of running the whole club is just something I cannot describe in words. Almost all of the people whom I met in my college is because of Abhigyaan and this family not only consists of the BITsians but also each and everyone who came to Abhigyaan for education. The happiness which I felt after hearing the result of Anjali whom I taught was much greater than seeing my 12th boards results. I just want to end by saying that Abhigyaan had given me so much and will always have a special place in my heart .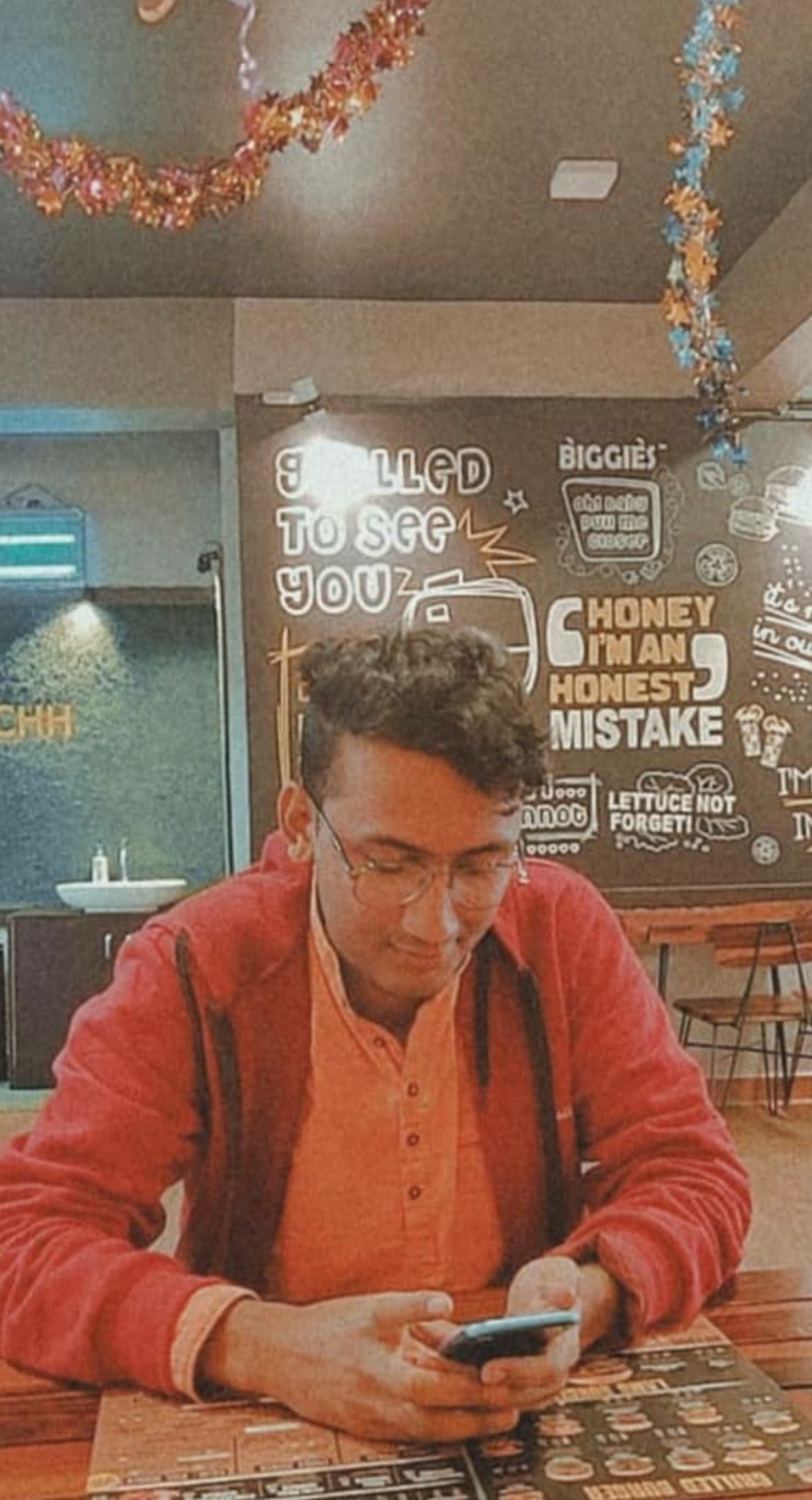 Sangeet
2017
I still remember the reason why I joined Abhigyaan, all my friends were talking about this great social club and I thought it would be better to join along with friends. I never thought the journey which started just as a mere source of enjoyment would turn into a big part of my college life. I never realised how seeing the smiles of small kids became daily part of my life.

What I found most unique about Abhigyaan was the dedication and motivation of its members that were always trying to create joy in other times, devoting so much of their time into betterment of others. I was lucky to get such amazing peers in my short period with Abhigyaan always made working fun and were always ready to help you no matter what the situation. Abhigyaan stands great on its values and I believe what it is doing is very noble and anyone associated with it should take pride over the impact they are creating in other people's life on a daily basis. It is always great to see that the new people who are joining Abhigyaan are so motivated to do more for the society.

My journey with Abhigyaan was unfortunately a small one according to me and I will always take memories that I made with the children, the mess workers and the other students, my fellow club-mates and everyone that was associated with the club. I did join the club with a small desire to make some impact on other's lives and I do hope that I was able to do something for others. I joined the club with great hopes and I hope that I'm ending my time leaving behind only love and memories :)